Watermelon Fun for the Summer Sun
When that summer sun is sizzling down on you, nothing will cool you off more and refresh you more than a nice slice of watermelon! Whether it is a sweet drink made from this juicy fruit or some fashionable accessories decorated with watermelons, you can make this summer watermelon-themed with these great gift ideas.
Looking for something to truly cool you off? Turn your favorite fruit into a sorbet with this delicious and chilly Watermelon Sorbet recipe that you can make easily at home.
How about some refreshing drinks to cool you off when the sun heats up? Make this amazing Watermelon Lemonade and pour yourself an extra glass when the temperature rises.
Serve up those tasty drinks in style with the Watermelon DIY Keg Tap. Hollow out a watermelon and pour in your drink of choice. It is watermelon themed and perfect to add for your summer parties, barbecues, or occasions.
Looking to remove the rind from those watermelon slices? The Melon Mate Melon Prep Tool will do just the trick. Get your fill of the juicy fruit thanks to this retractable blade that will made scraping out the watermelon easy.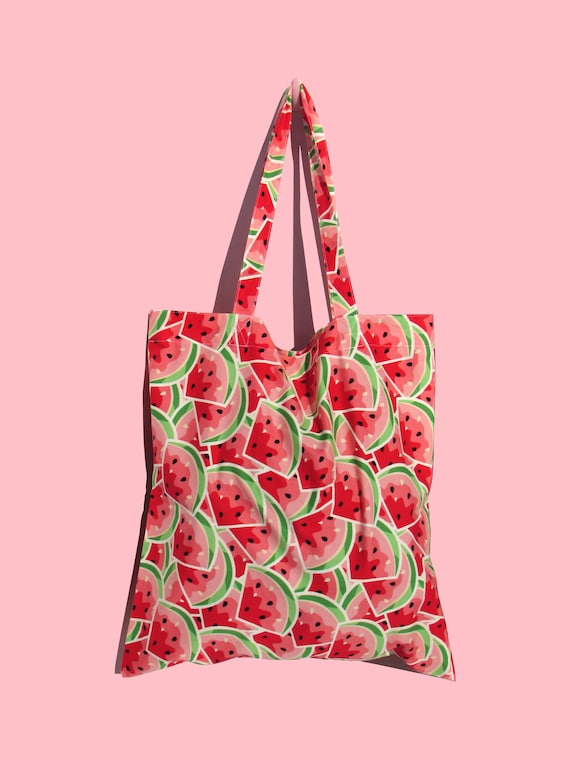 Carry your love of watermelons with you everywhere when you use this adorable Watermelon Tote Bag for your daily shopping needs. Covered in dozens of the pink and green fruit, make accessorizing even more fun now with this wonderful tote.
Combine your love of vintage with your love of watermelons with this absolutely adorable Retro Watermelon Swing Skirt. Nothing says summer like this fabulous fashion that is completely watermelon friendly. Wear it on your night out, wear it to that pool party, or just wear it for a casual shopping spree. The possibilities are endless.
The shirt says it all. Complete your wardrobe with the Life is Better with Watermelon shirt that will tell everyone who sees you wearing it exactly how much you cherish this fruit.