Game-Day Gifts for Tailgaters and Spectators
Are you ready for baseball season? Are you planning to tailgate beforehand and want to get pumped for the game? Are you ready to cheer on your favorite team from the stands? Before you head out to the ballgame, make sure you come prepared with all the game-day gifts you'll need to make that day extra special.
It can get awfully hot sitting in those stands for hours watching the game. If only there was a way to keep cool so the heat doesn't ruin your fun. The Handheld Folding Fan is the perfect way to beat the heat and stay cool through the whole game. This portable fan can hang from your neck so you'll still have your hands free to cheer with!
If you want something to keep you cool that is a little less conspicuous, try the Solar Fan Cap. You'll fit right in with the rest of the fans thanks to how much this looks like a baseball cap. With the built-in solar-powered fan that activates in the sunlight, you can stay cool while looking super cool through all nine innings.
Get comfortable before that big game as you tailgate in the parking lot. The GCI Freestyle Chair is like a rocking chair on-the-go. Simply unfold, pick your spot, and relax for a while as you and your friends enjoy a nice beer and hot dog together.
Here's an old classic ready to make a comeback. The Drink Hat holds two cans of your favorite beverages, and with the convenient tube that inserts into the can, you'll have both hands free during the entire game.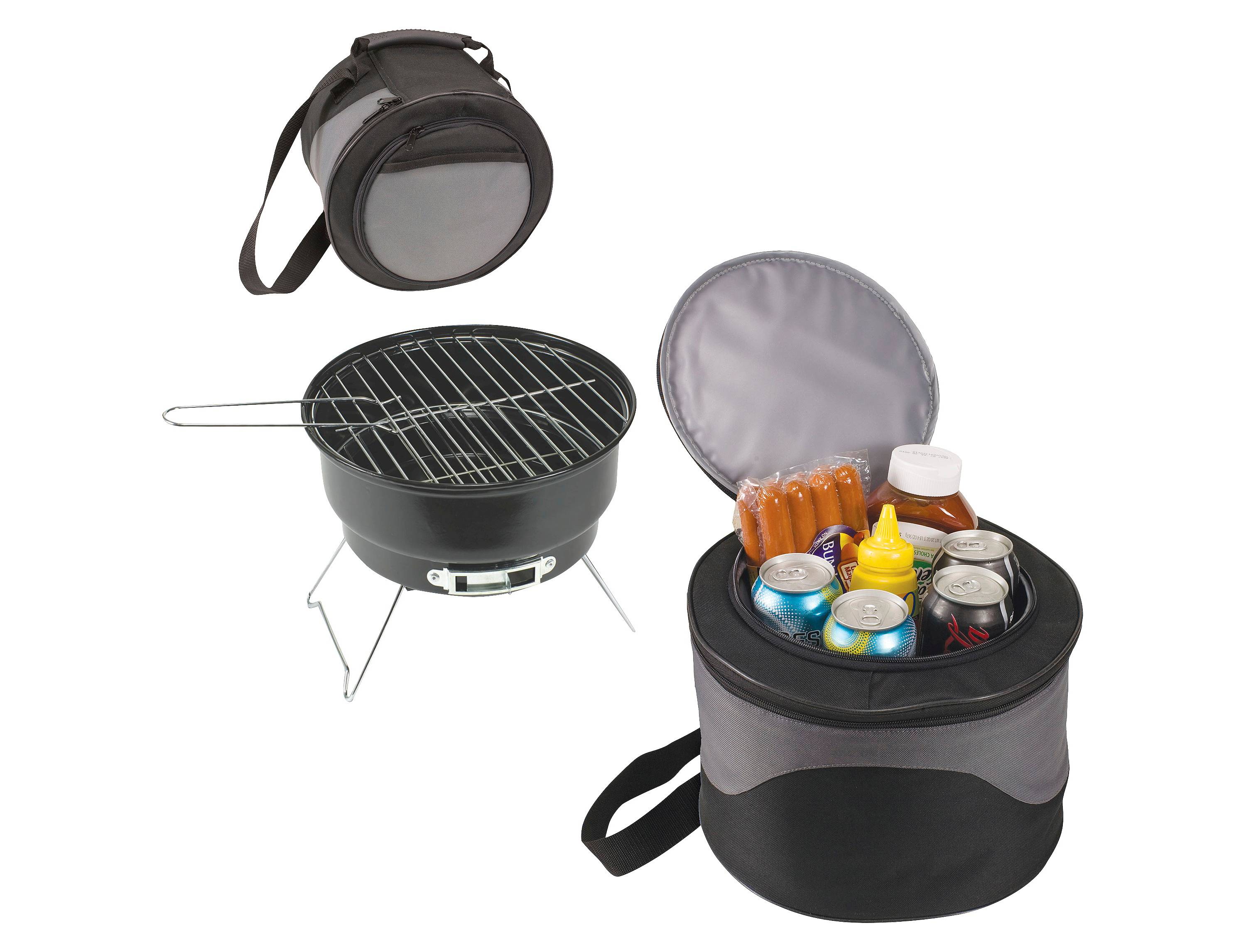 Make tailgating even easier now thanks to the Portable BBQ Grill with Cooler. This handy travel accessory comes with both a means of cooking those hotdogs and burgers, and a way of keeping drinks and perishables cold. The tote bag that carries the grill doubles as a cooler, so you'll be all set when game day arrives.