December Destinations: Great Places To Travel In Winter
Let it snow! Unfortunately, my plans to snowboard on my recent trip to the San Bernardino mountains were thwarted because there wasn't much snow at the time. However, I just read weather updates reporting snow up in the mountains now. Such is life in Southern California…the moderate climate makes having a white winter very difficult.
For people seeking the idyllic chilly winter with snow angels followed by hot cocoa, I've made a list of travel destinations for the month of December, where you know you're going to get a white Christmas. Don't worry, if you'd rather experience sun, sand, and surf over the holidays, I've got you covered as well. Here are 10 December destinations great for putting on your travel queue for next year!
Winter wonderland destinations:
In Alaska, you can enjoy dog sledding, snowboarding, skiing, snowmobiling, and viewing the famous Northern Lights; and maybe even spot a moose!
Famous for their ski resort, Breckenridge also offers other recreational acitivities. Check out their visitors' website.
Lake Tahoe offers something for everyone, from fishing, golfing, hiking, and more!
What isn't there to do in New York? Visit the world's most famous Christmas tree and grab some of the finest foods you'll ever come across, then rest your feet at a Broadway show.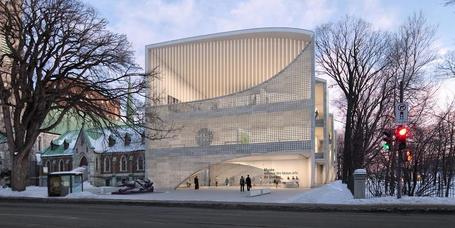 Visit Canada's gorgeous landscapes and enjoy the Quebec Winter Carnival, one of the world's largest winter carnivals.
Toasty holiday destinations:
The southeast coast of Mexico is a natural beauty to behold. Who doesn't love white sand beaches and turquoise crystal clear waters?
Book your next trip to Honolulu, Hawaii's most popular beach city on the island of Oahu, the Heart of Hawaii.
Wonder at the sandy beaches and snow-capped mountains of Melbourne. You can visit zoos and historic sites, go white water rafting, or wine-tasting at this diverse destination.
Enjoy the sun at the beach or visit Florida's amusement parks. Miami is one of the nation's most popular vacation spots for a reason!
5) St. Barts, Caribbean Islands
St. Barts offers gorgeous beaches, beautiful wildlife, lovely villas, and fun activities like yachting. One-way ticket, please!
Of course, if you can't afford to travel over the holidays, you can bring your perfect weather to you. If you're itching for a tropical holiday, just turn up the heat, invite some friends over, dress up in your most laid-back resort wear, grab a blender and make some fruity drinks and smoothies (don't forget to add little umbrella toothpicks!). On the flip-side, if you've always wished for a quintessential holiday season, just bundle up in light layers, cook up some warm apple cider, and relax with your feet up in front of a nice warm fire.