Things We Love: Nutella
February 8, 2013
Love is in the air, and I thought it'd be a good idea to feature something that everyone I know adores. That's right, I'm talking about Nutella! The most popular hazelnut chocolate spread has arrived on your computer screen. Try not to lick your monitor, and remember to wipe all the drool off your keyboard.
It's perfect timing for Valentine's Day, but you really don't need an excuse to indulge in the awesomeness that is this hazelnut cocoa spread, especially if you're thinking of rockin' an I Like Nutella T-shirt or a Nutella iPhone case.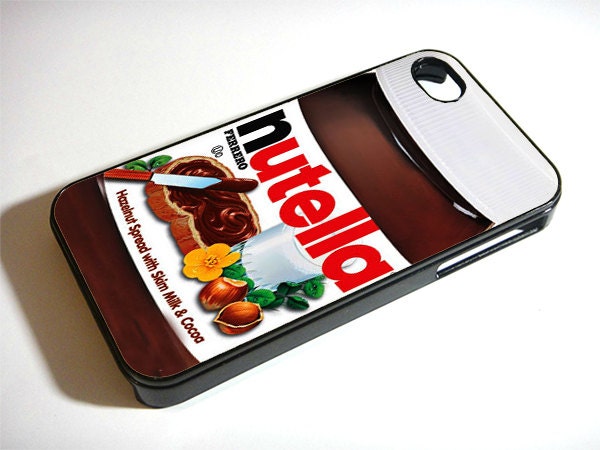 For those of you who are sticking to a strict diet for resolutions, cheers! Keep it up! But here's a warning: you may want to avert your eyes from what is to come, mouthwatering recipes that would tempt even the most health-conscious gurus out there.
Nutella Recipes for your Sweetheart:
Chocolate Nutella Valentine Hearts – Homemade chocolate Nutella filled hearts with just two ingredients! Melt and freeze chocolate into a heart ice cube mold, scoop Nutella into the shells, cover with more chocolate, freeze again, and presto! you've got the key to a woman's heart.
Nutella Recipes for Fun:
Snacks this good shouldn't be so easy to make! Oh well, they say you only live once…If you get as excited about Nutella as these guys below, it's time to show the world!
Spread the love. Spread Nutella. (Wow, I should be in advertising, lol!)
Posted by stantalum
Filed in Holiday + Seasonal, Kitchen + Dining
Tags: aristocakes cupcake molds, bacon nutella napoleons, chocolate nutella valentine hearts, creamy nutella popsicles, french cookies with nutella strawberries, heart ice cube mold, michael phelps nutella meme, nutella cupcakes, nutella iphone case, nutella mousse dessert, nutella t-shirt, strawberry slicester hand held slicer, tovolo ice cream ice pop mold
6 Comments »