If the favorite person in your life is looking a bit, well, furrier these days, perhaps it's because he (or even she, gasp!) is participating in No Shave November to raise awareness for men's prostate health. The rules for No Shave November are simple. On October 31, male participants shave or trim already existing facial hair. Females can participate as well by shaving or waxing hair from their legs and armpits. After that, participants neither shave, trim, nor wax for the next month. Let it grow, let it grow…
Root Cause
No Shave November takes its inspiration from Movember, a similar health awareness campaign that began in Australia in 1999. It calls attention to men's prostate health in the same way that pink ribbons raise money and awareness for breast cancer research in October. No Shave participants also donate money to the American Cancer Society that would have been otherwise spent on shaving gear for the month.
Grab Our Stash for That 'Stache
There's no better way to express "Thanks for doing nothing!" to your No Shave bro or sis than these 2Shopper gifts to restore his or her clean-shaven look.
Touch of Ginger His Weekend Washbag Urban Kit
Yep, it has shaving cream and a razor! Additionally, it includes aftershave (natch), shampoo, deodorant, and a toothbrush and toothpaste to clean out all those hairy bits stuck in his teeth.
Flight 001 F1 Foam Up Set and Lay-N-Go Traveler Toiletry Bag
If your No Shave participant is flying on December 1, the Foam Up Set includes two TSA- compliant bottles that can hold shaving cream and mousse. Want to show more love? Pack the Foam Up Set and much more in the Traveler Toiletry Bag by Lay-N-Go.
Caffeinated Soap with Peppermint Scent
Use this soap in the morning shower to wake up bright-eyed and bushy-tailed! Its scent is refreshing, and the caffeine infusion will perk up anyone.
While November is the month that beards can savor the flavor, December is the time to gift your favorite furry friend or family member with 2Shopper's right-priced shaver savers!
Halloween is just around the corner, and I've got the ice for your next spooky party right here! Step right up; come one, come all; ladies and gentlemen, boys and girls, I give you: BONE CHILLERS.
Er. No pun intended, of course.
Anyway. I've got something for every curious onlooker! For those who can walk through walls and find it difficult to keep another person's attention, Boo Cubes.

For the pirate who stole your heart (or your wallet), Bone Chillers. (Don't forget to give an ice cube or two to your trusty sidekick parrot, too!)
For the zombies and mad scientists out there: Brain Freeze. This is literally brain freeze. I mean, you can't get much more literal than that, right? Well, I guess if you froze a real brain it'd be more literal, but then we'd be talking real horror, and that's just not legal in this state. (Unless it is… someone let me know!)
For the skeletons in your closet (or, of course, the ones hanging from your old tree in the front yard), Frozen Smiles and the Skull (shown).
If you've got strange space people (with their dog, Astro!) living nearby, I've got the ice for them, too! For the Jetsons next door, Chillbots (shown) and Binarius…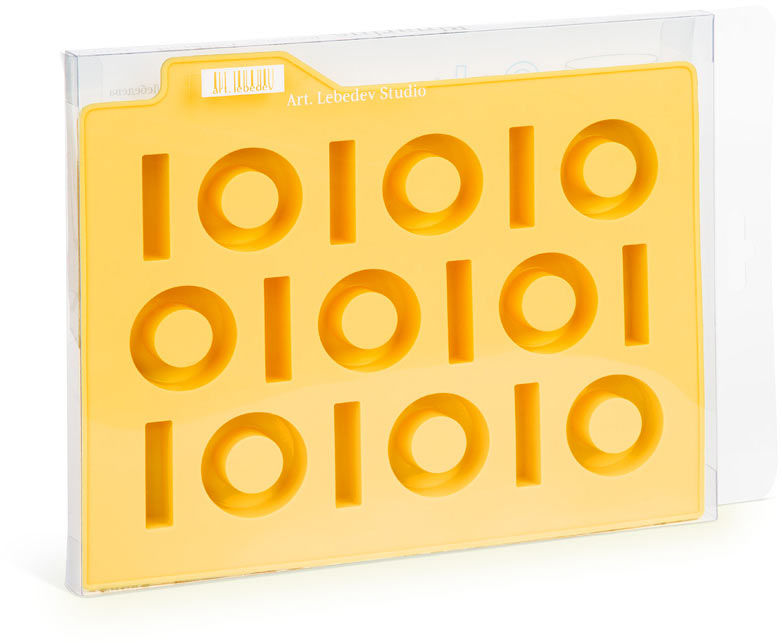 …and the Flintstones down the street, Fossilice. Tyrannosaurus rex and Triceratops—or their bones, anyway—would love to grace your drink with teeth, claws, and coooool!
For the ice princess, White Queen, or snow duchess: Icicles for ambiance, Abominable Ice Men guardians, Defrosty, and—of course—Ice Princess Sippers (shown).
And finally, for the hipster Sir in your life: Laikus, Have An Ice Day, and the Gentlemen (shown). Also good for the Doctor Who fan; who doesn't like a good bow tie, right?
Obviously, I have your every ice cube need covered. Now what are you going to do about the rest of the party? Have fun, stay safe, and Happy Halloween!
Do you garden? Wish you could have beautiful flowers all year round? Well, aside from advising that you move someplace with less snow, I can give you my top five flower types that bloom late in the season. Along with each type, I'll add some tidbits of information for your horticulture pleasure! Without futher ado, I give you…
Wrinkle Leaf Goldenrod
A beautiful plant native to North America, goldenrod's cheery yellow golden flowers welcome the season with bravado. An added bonus? This flower actually is not typically a source of allergies, so plant without fear! Scientific name: soldiago rugosa.
Fall Crocus
I'm sure you're familiar with crocuses in springtime, but don't overlook the Fall types! Also called Bieberstein's crocus, these little beauties are perfect for both sun and shade. Scientific name: crocus speciosus.
Toad Lily
Go big or go home, right?! Though their name isn't much to write home about, toad lilies will add a snazzy pop to your end-of-season garden. These easy-care perennials bloom from late summer to mid-Autumn. Scientific name: tricyrtis hirta.
Leadwort
Also called plumbago, leadwort is a great ground cover that thrives in both sun and shade. But beware: in sun, it has a tendency to spread pretty fast! This plant puts on not one but two Autumn shows: first, electric-blue blossoms take the stage, followed by leaves that turn lovely shades of red. Scientific name: ceratostigma plumbaginoides.
Sweet Autumn Clematis
A native of the buttercup family, this fast-growing vine can grow to be 20 feet tall! Before you plant it, however, make sure to check that it isn't still considered an invasive plant in your area. Scientific name: clematis terniflora.